Cross Cultural Bridges
Cross Cultural Bridges
We are ready to listen
CCB supports, co-designs, facilitates and implements short and long term initiatives, able to create and/or enhance transitions which contribute to "Buen Vivir" (Good living)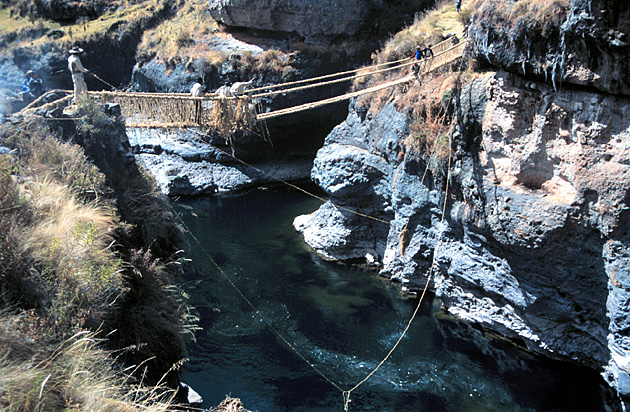 Queshuachaca consisting of ropes made of grass is the last remaining Inca rope bridge. The construction is a communal effort to honor the ancestors and the Pachamama

Direct Food Chains
We believe agro-ecology and direct food chains are key to heal our current economic system and unsustainable ways of food production. By working closely with nature and chain actors we can build a resilient and fair future together!

Cross Cultural Learning
Cross Cultural Learning is our core activity. Since 2005, we stimulate a dialogue between different cultures for the well-being of our Earth and its inhabitants. Read about our previous and current cross cultural learning activities.
Are you ready for
Buen Vivir?
What is Buen Vivir?
Buen vivir or good living is our umbrella, all our activities link with this concept derived from the indigenous Quechua concept of Sumak Kawsay. Since its foundation, Cross Cultural Bridges investigates, practices and promotes "buen vivir". It is based on living in harmony with Nature, others and oneself, and in balance between spiritual and material wealth. It takes the earth as central system (mother) of legal and economic governance, centers around the community in partnership with Nature; collective rights and duties; and it advocates for a redefinition of the relationship between the economy, the society and Nature.